Mantova Comics and Games a tutto Cosplay: le foto - parte 2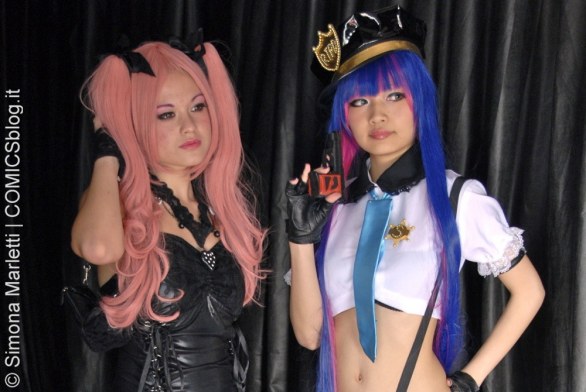 Secondo appuntamento con le foto di Mantova Comics and Games! Vi sono piaciute le foto di ieri? Se non le avete ancora viste, le trovate qui.
L'edizione 2012 della kermesse dedicata alla nona arte (e non solo) si è svolta durante il week-end appena conclusosi al Palabam di Mantova. Sullo spazioso palco dell'area cosplay, animato dai sempre simpaticissimi BHC abbiamo ammirato bellissimi costumi e scenette divertenti, giochi, gare, ospiti e concerti, come quello della bravissima Sunymao. Ma lasciamo che a parlare siano le immagini, vi lasciamo a sfogliare la nostra fotogallery....
Mantova Comics and Games a tutto Cosplay: le foto - parte 2