Una storia di Alan Moore e Peter Bagge online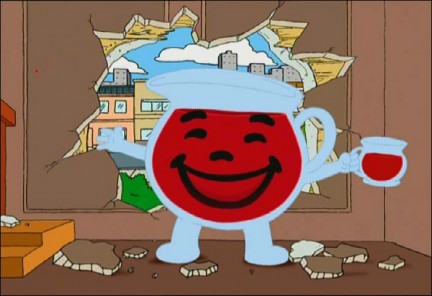 Luigi Siviero sul suo House of Mystery non si è lasciato scappare una breve storia in quattro parti scritta da Alan Moore e disegnata da Peter Bagge scovata dal blog Again with the comics. Trovate la storia qui.
Protagonista della storia è il Kool-Aid Man, la mascotte ufficiale del preparato per bevande al gusto frutta Kool-Aid, poco nota in Italia ma un vero e proprio classico negli USA da più di 30 anni.
Forse avrete visto il Kool-Aid Man in alcuni episodi dei Griffin, cliccate sul continua per un esempio delle sue apparizioni.