Superman, svelata l'origine dell'uomo d'acciaio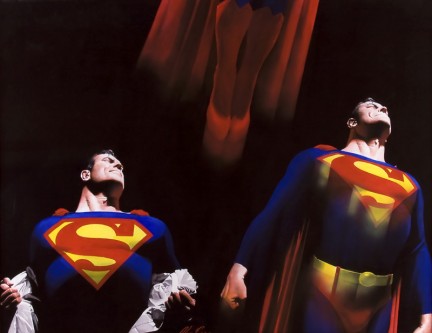 L'origine del personaggio di Superman viene svelata nel libro The Book of Lies di Brad Meltzer, libro che uscirà il prossimo 2 settembre negli Stati Uniti.
Superman o Clark Kent (od anche Kal-El), è un personaggio dei fumetti creato nel 1934 da Jerry Siegel e Joe Shuster.
L'origine di questo personaggio, secondo l'autore del libro, è dovuta ad un evento traumatico, una rapina avvenuta il 2 giugno del 1932 a Cleveland (Ohio), in cui perse la vita Mitchell Siegel padre di Jerry.

Mitchell Siegel venne rapinato nel suo negozio di abiti usati da tre uomini, che però non esplosero un solo colpo, putroppo il padre di Jerry fu colto da infarto. I tre rapinatori non furono mai identificati.
Qualche tempo dopo, Jerry, all'età di 17 anni, inventò un eroe fortissimo, invincibile ed immortale, un uomo d'acciao che combatte i criminali: Superman.
Per delineare meglio il personaggio, Jerry si fece aiutare dal suo amico del cuore Joe Shuster. Per 5 anni, dal 1933, Jerri e Joe cercarono di vendere la loro storia agli editori, fino a che non approdarono alla DC.
Guarda caso, la prima impresa di Superman fu proprio quella di salvare un uomo aggredito da un rapinatore mascherato.
Fonte notizia | affaritaliani.it
Fonte immagine | comicartcommunity.com