Achewood e Tales of the Beanworld su MySpace Dark horse Presents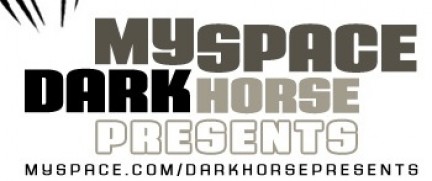 Numero tutto dedicato al fumetto alternativo e/o online il 14esimo di MySpace Dark Horse Presents, l'antologico online di casa Dark Horse lanciato più di un anno fa e che trovate a questo indirizzo.
Questo mese trovate:
Achewood, webcomic nato nel 2001 per mano di Chris Onstand, caratterizzato da una comicità no-sense e cattiva, qui il suo sito ufficiale.
Beanworld, fumetto indipendente dalle atmosfere oniriche ideato negli anni '80 da Larry Marder che verrà raccolto in volumi dalla stessa Dark Horse.
Nothing nice to say, webcomic che segue le giornate di un gruppo di amici appassionati di punk rock ideato dal prolifico Mitch Clem, qui il suo sito personale.
Steak and Kidney Punch di Liz Greenfield, una storia breve incentrata sul difficile rapporto tra mamma e figlioletta alle prese con il primo appuntamento galante di quest'ultima, qui il sito ufficiale dell'autrice.