Thor - la Marvel annuncia la nuova serie animata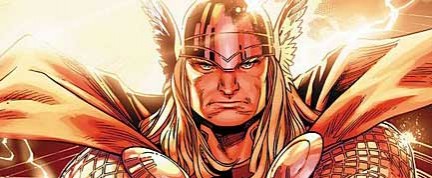 Recentemente la Marvel aveva pensato di produrre una serie animata su Hulk: Gamma Corps. A sorpresa The Hollywood Reporter ha annunciato e confermato che nel 2010 verrà lanciata Thor Animated Series.
La nuova serie debutterà immediatamente dopo il film live sul personaggio. Marvel Animation produrrà 26 episodi da mezz'ora in cui seguiremo le avventure di Thor nei pressi e lontano da Asgard. Nel cast saranno inclusi personaggi come Balder the Brave, the Warriors Three and Loki.
Da Hollywood Reporter: Eric Rollman (presidente di Marvel Animation) ha dichiarato che è nei piani dei suoi studios far seguire ad ogni film live-action una serie animata correlata. Ha aggiunto infatti che è già in produzione The Avengers: Earth's Mightiest Heroes, che sarà lanciata nel 2011, in tempo per i film The First Avenger: Captain America e The Avengers.
Intanto il debutto di Wolverine and the X-Men su Nickelodeon's Nicktoons è slittato a gennaio, metre quello di Iron Man: Armored Avengers è previsto per il 2009.
via | Newsarama